Keep your employees healthy and safe by creating a dust-free work environment.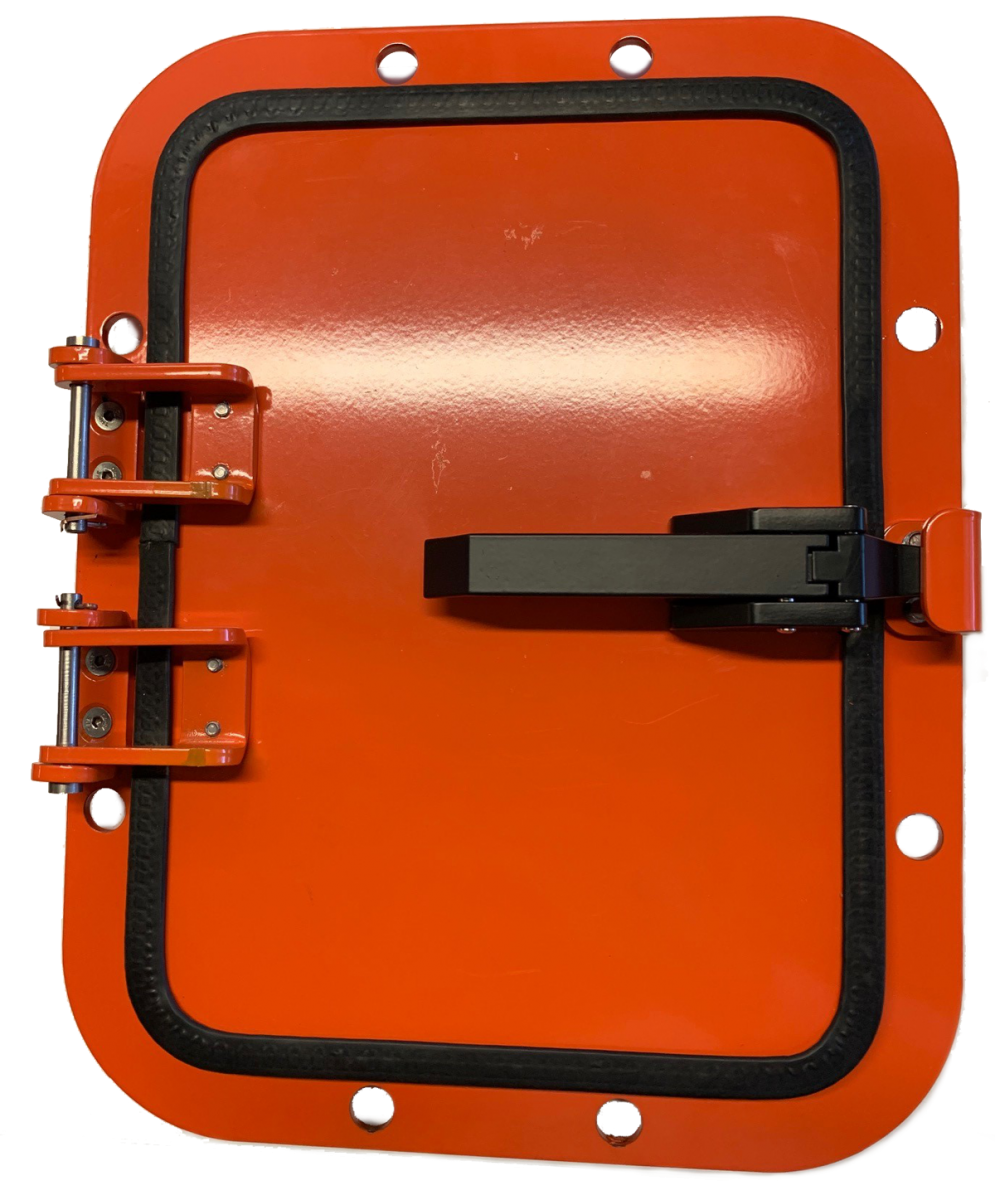 Left unchecked, many forms of respirable dust can be inhaled by workers and cause chronic illnesses. For example, when coal dust is inhaled, it can build up in the lungs and cause coal worker's pneumoconiosis, which is more commonly known as "black lung disease." Other common forms of pneumoconiosis result from inhaling asbestos dust, silica dust, and even dust from natural fibers like flax, hemp or cotton.
In addition to causing health issues when inhaled, airborne dust of practically any type can ignite and explode if the concentration is high enough, oxygen is present and there's an ignition source. While dust explosions are more commonly thought of as a problem at coal mines, all types of dust have the potential to ignite, which is why dust explosions have also occurred in flour mills and grain elevators.
Controlling dust and preventing it from becoming a problem can be accomplished using one or more of three strategies: filtration, containment or suppression. At Martin Engineering, we have utilized all three strategies for decades in plants around the world. We offer filtration products that pull airborne dust out of the air and return it safely to the material stream. We also manufacture equipment that contains dust at the source, and provide solutions that suppress dust after it's in the air.
Our technicians and engineers are available to provide expert advice and assistance on these products and all of your bulk material handling questions and problems. Please contact us today and let us help!
Employees are happier and more productive when their employer focuses on safety
Fewer lost man-hours due to illness or injury
Less unexpected downtime for cleaning airborne dust from the workplace
Contain dust within the material flow by sealing off areas where it can escape
Remove airborne dust that does escape with highly effective filtration systems
Bring airborne dust to the ground by applying a water mist with a surfactant agent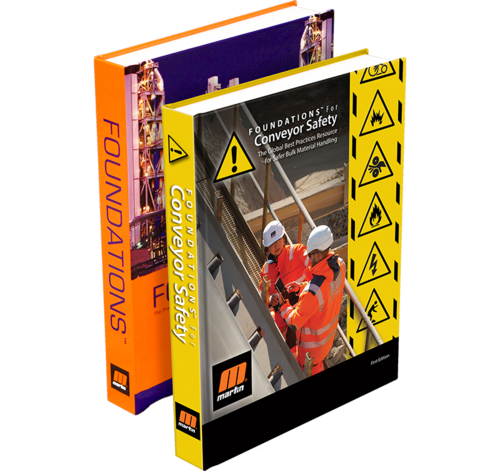 Foundations™ for Conveyor Safety
Learn to Calculate your Return on Conveyor Safety™ with our compilation of worldwide best practices for safer bulk material handling in this first-ever textbook dedicated exclusively to the safety of conveyor systems.
Request Your FREE PDF or Hard-Back Copy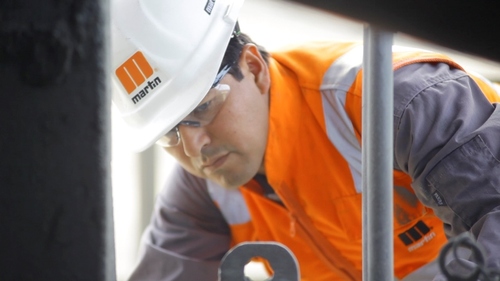 Save With Our Martin® Walk the Belt™ Service!
Every conveyor is different, even within the same facility! We can provide regularly-scheduled reviews of your bulk material handling system components, involving a specialized crew with the expertise necessary to achieve high operating standards, keeping the conveyor system running at maximum productivity. Immediate data and photos will be available to facility managers and our suggestions will ensure long-term savings and efficiency.
Get Your Belts Reviewed By People Who Know What They're Looking At -- At No Charge!
Call Us Today
+44(0)115 946 47 46