Keep bulk material flowing freely and reduce the need to manually break up obstructions.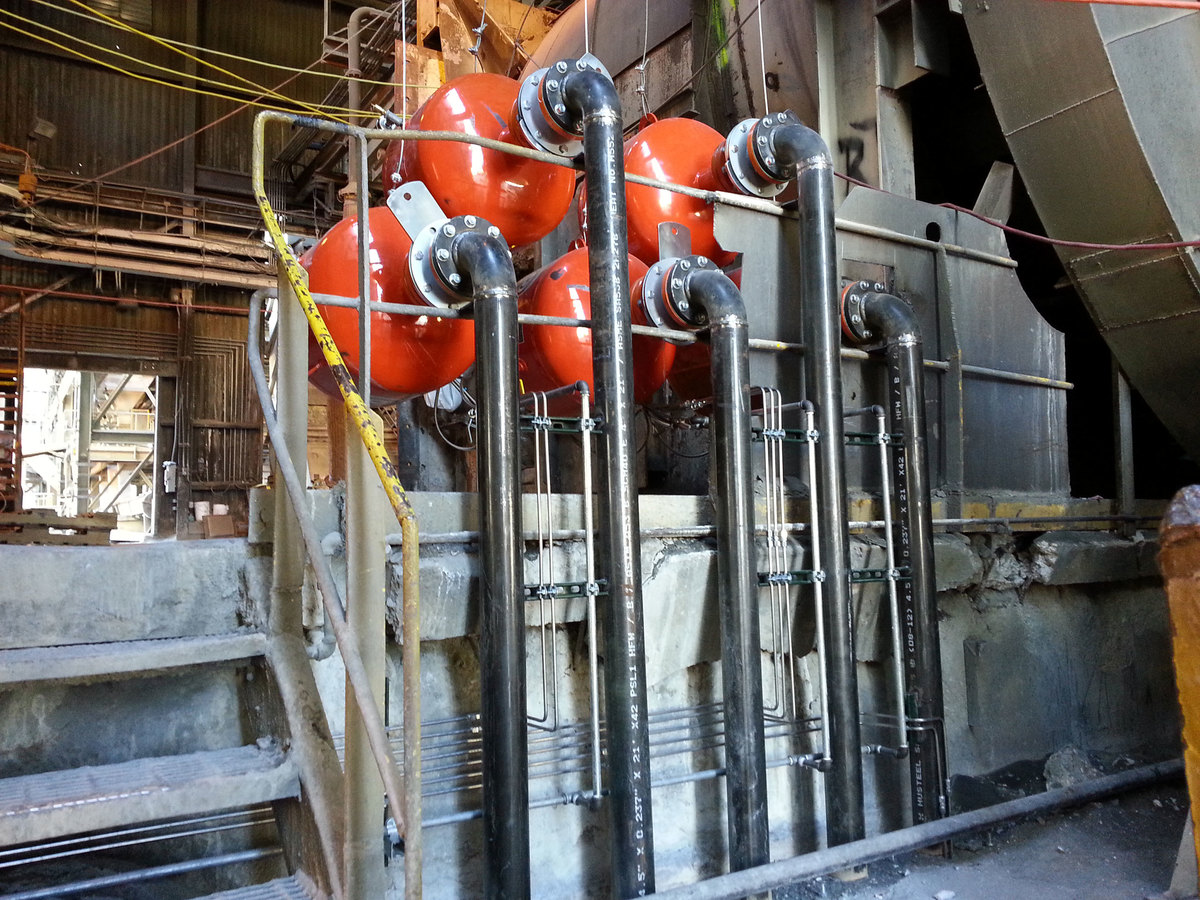 Because many bulk solids – especially material with even a small amount of moisture – can easily form obstructions inside containers and chutes, Martin Engineering offers a wide range of products designed to keep materials flowing safely along chutes and through the discharge ports of hoppers, containers and railcars.
This eliminates the need to manually break up obstructions, either by poking the material directly with a stick from beneath the discharge, or by striking the side of the chute or container with a hammer, which not only can cause injury, but can damage the equipment.
Our technicians and engineers are available to provide expert advice and assistance on these products and all of your bulk material handling questions and problems. Please contact us today and let us help!
Employees are happier and more productive when their employer focuses on safety
Fewer lost man-hours due to illness or injury
Less unexpected downtime for manually breaking up obstructions
Eliminate the need for workers to climb inside hoppers and containers
Keep workers from positioning themselves beneath discharge ports
Remove the risk of injury caused by hammering on the sides of containers
Increased productivity by employees means more revenues
Minimize the cost of employees missing work due to injury or illness
Reduce the risk of regulatory fines and lower insurance costs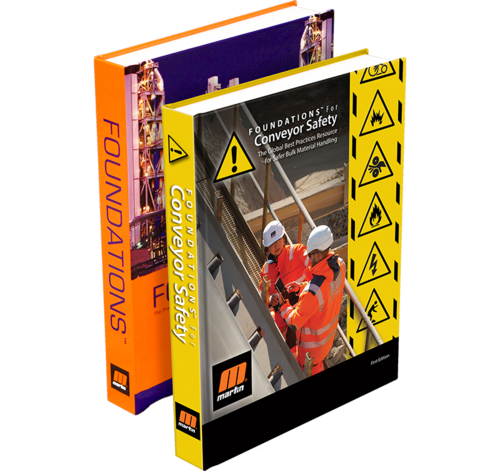 Foundations™ for Conveyor Safety
Learn to Calculate your Return on Conveyor Safety™ with our compilation of worldwide best practices for safer bulk material handling in this first-ever textbook dedicated exclusively to the safety of conveyor systems.
Request Your FREE PDF or Hard-Back Copy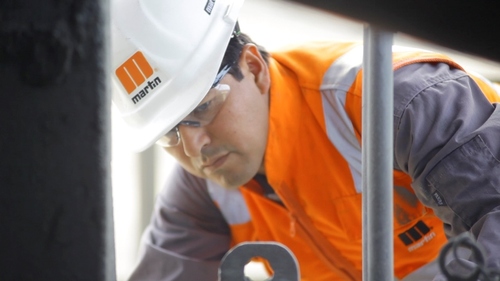 Save With Our Martin® Walk the Belt™ Service!
Every conveyor is different, even within the same facility! We can provide regularly-scheduled reviews of your bulk material handling system components, involving a specialized crew with the expertise necessary to achieve high operating standards, keeping the conveyor system running at maximum productivity. Immediate data and photos will be available to facility managers and our suggestions will ensure long-term savings and efficiency.
Get Your Belts Reviewed By People Who Know What They're Looking At -- At No Charge!

We've solved your problem somewhere before!
While your problem seems unique and frustrating, with 70+ years of solving similar problems around the world, and with the most experienced and educated people on our teams, we can assure you that we've "Been There, Done That." At least close enough to know what needs to be done next and adjust for your situation.
Put Us To The Test For Free! Let Us Give You a Solution.
Call Us Today
+44(0)115 946 47 46