Improve worker safety, regulatory compliance and operational efficiency by controlling runaway dust.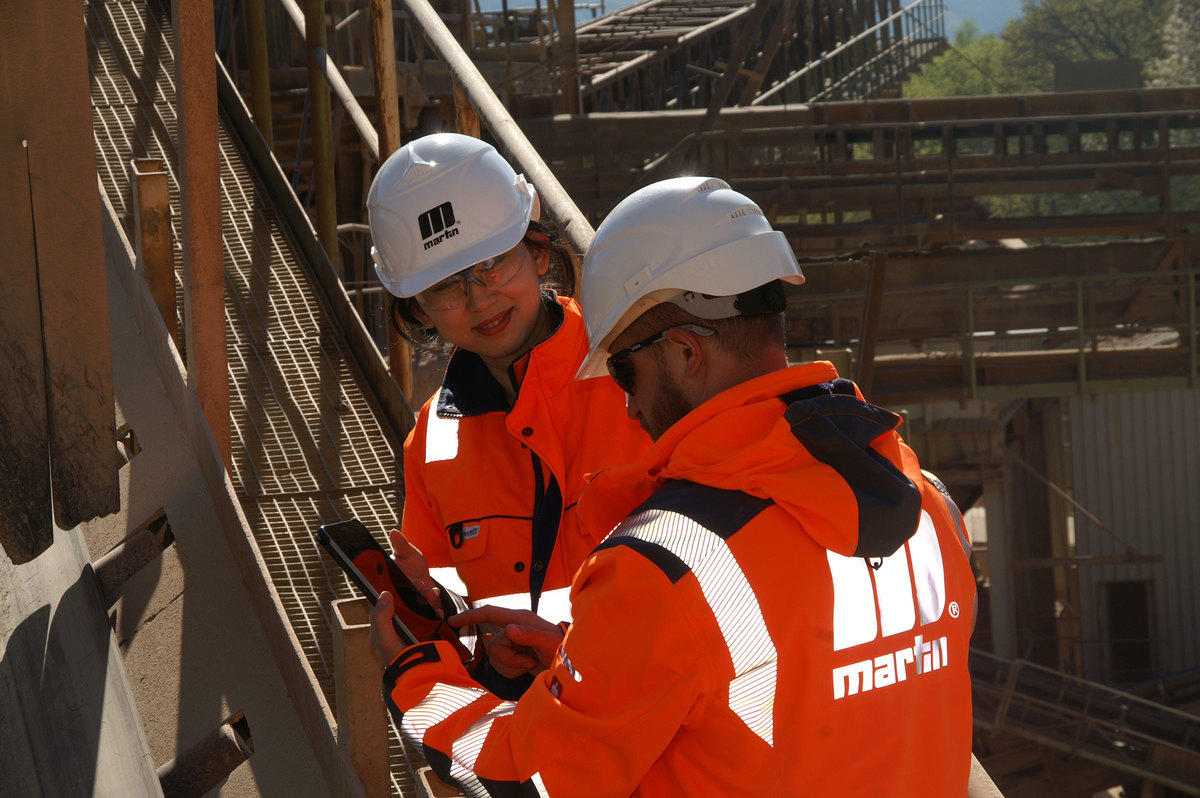 « View Other Martin® Services Available
The importance of controlling airborne fugitive dust in the workplace can't be overstated. For plant managers, however, it's not always clear how bad a dust problem is or how best to fix it. At Martin Engineering, our Martin® Process Improvement team offers a highly accurate dust monitoring service that can provide details on how much dust is in the air, what kinds of dangers it poses and how to correct the problem.
Using the best available technology, our professional technicians will come on site at no charge and perform a thorough analysis measuring spillage gathered in collecting pans and respirable airborne dust using a highly-sensitive light-scattering photometer positioned in specific areas around the plant. Once the readings are taken and the analysis is complete, we provide a detailed report to you identifying the problem areas, the intensity of the problem and recommendations on solutions that will remediate the issues.
This evaluation service is always included to provide a before-and-after comparison on every project that is initiated to improve the performance of a belt conveyor transfer point.
To learn more about the benefits and to find out if a free professional dust monitoring assessment from Martin is right for you, talk to one of our experts. We're standing ready to listen to you describe your operation and offer recommendations on how to optimize your dust control solutions. Our technicians and engineers are available to provide expert advice and assistance on all of your bulk material handling questions and problems.
Keep workers healthy and productive on the job
Minimize unscheduled downtime for housekeeping and maintenance
Eliminate excess material lost due to fugitive dust
Eliminate airborne respirable dust and prevent dust-related illnesses
Keep airborne dust under control and prevent dust explosions
Minimize dust accumulation on floors and prevent slip and fall accidents
Improved productivity means more revenues and more profits
Reduce costs of unexpected downtime due to cleanup and maintenance
Eliminate costs due to non-compliance with regulatory and insurance requirements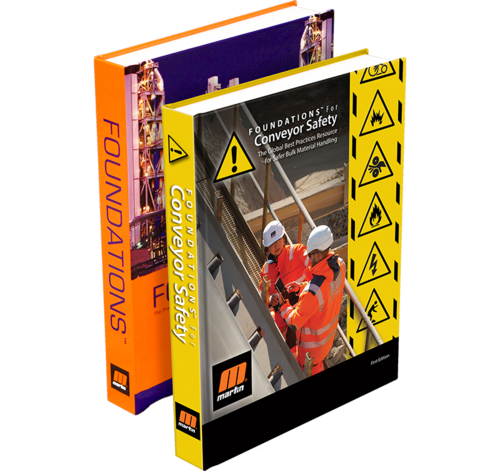 Foundations™ for Conveyor Safety
Learn to Calculate your Return on Conveyor Safety™ with our compilation of worldwide best practices for safer bulk material handling in this first-ever textbook dedicated exclusively to the safety of conveyor systems.
Request Your FREE PDF or Hard-Back Copy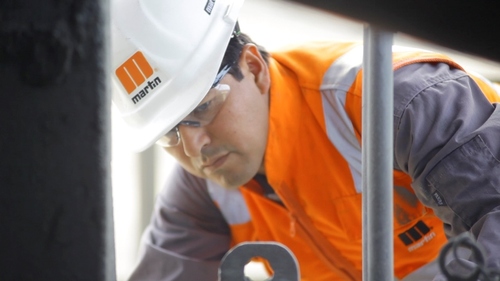 Save With Our Martin® Walk the Belt™ Service!
Every conveyor is different, even within the same facility! We can provide regularly-scheduled reviews of your bulk material handling system components, involving a specialized crew with the expertise necessary to achieve high operating standards, keeping the conveyor system running at maximum productivity. Immediate data and photos will be available to facility managers and our suggestions will ensure long-term savings and efficiency.
Get Your Belts Reviewed By People Who Know What They're Looking At -- At No Charge!

We've solved your problem somewhere before!
While your problem seems unique and frustrating, with 70+ years of solving similar problems around the world, and with the most experienced and educated people on our teams, we can assure you that we've "Been There, Done That." At least close enough to know what needs to be done next and adjust for your situation.
Put Us To The Test For Free! Let Us Give You a Solution.
Call Us Today
+44(0)115 946 47 46