The Center for Innovation
Throughout our company, many of the people who make Martin Engineering great are the professional engineers and technicians who work directly with our customers every single day. They are truly some of the smartest, most experienced professionals in the business and many of them have extensive backgrounds working in the industries we serve, like coal mining, power generation, cement production and more.
In 2008, we opened the Martin Engineering Center for Innovation (CFI) so we could harness that organizational knowledge and use it to solve problems that had been challenging plant operators for decades. In fact, the CFI is dedicated to making the handling of bulk materials cleaner, safer and more productive, focusing on the elimination of fugitive material and runaway dust, as well as keeping materials flowing efficiently from storage containers and along the flow stream. 
Projects at the CFI include basic research, industry education, new product development, the analysis of bulk material properties and the testing of material handling systems and components under simulated operating conditions. Plus, the CFI provides opportunities to collaborate with customers, associations, universities and other groups from around the world to develop a better understanding of bulk materials and the problems encountered in industrial processing.
The Center for Innovation is made up of five distinct laboratories, each of which serves a unique purpose:
Bulk Materials Laboratory – Material samples are analyzed to determine particle size distribution, moisture content, particle density and flow behavior over a range of conditions and environments.
Metals Laboratory – The materials studied include tungsten carbide, ceramics, steels, composites and various alloys that are tested for wear life, impact resistance, corrosion resistance and load-bearing performance. Hardness, flexure, and the effects of two- and three-body abrasion are also assessed.
Polymers Laboratory – Includes analysis of polyurethane, rubber, plastics, polymers and other elastomers for hardness, modulus, flexure, compression, tensile strength and fracture strength. New formulations of materials can be processed in trial-size batches.
Environmental Laboratory – Material samples are tested under conditions from -73° to 190° C (-100° to 375° F) and 10% to 98% humidity. 
Simulation Room – The CFI also houses full-sized material handling equipment for the testing of material properties and equipment performance under "real life" conditions.
With the Center for Innovation, Martin continues a long tradition of consistently striving for new ways to solve industry's material handling challenges. Starting when the company was founded with the manufacture of the revolutionary Vibrolator® Ball Vibrator, and continuing to this day, our commitment to fostering an innovative spirit and corporate culture is a defining value and priority throughout the organization.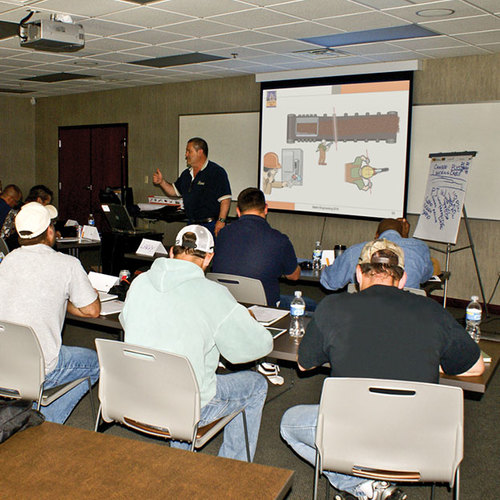 Train Your Personnel For Better Belt Conveyor Performance and Safety
Foundations™ Training workshops train your plant operating and maintenance personnel and engineers about belt conveyors – how they work and how to make them work better. From a Basic Introduction to belt conveyors and safety to an Advanced Training option for your skilled and experienced members, Martin will share our 70 years of experience and research with your team members. You can't afford not to educate your team with Martin!
Ask About Our On-Site and Online Options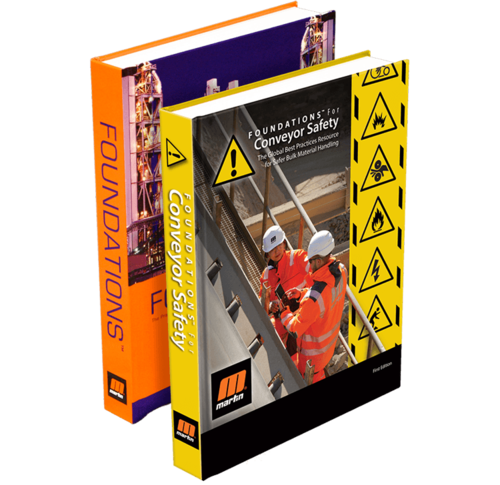 Request a Hard-Back Copy Today or Download Your FREE PDF!
Learn to Calculate your Return on Conveyor Safety™ with our compilation of worldwide best practices for safer bulk material handling in this first-ever textbook dedicated exclusively to the safety of conveyor systems.
Request Now
Call Us Today
+44(0)115 946 47 46