Improve your efficiency by upgrading to the most advanced chute structure products on the market.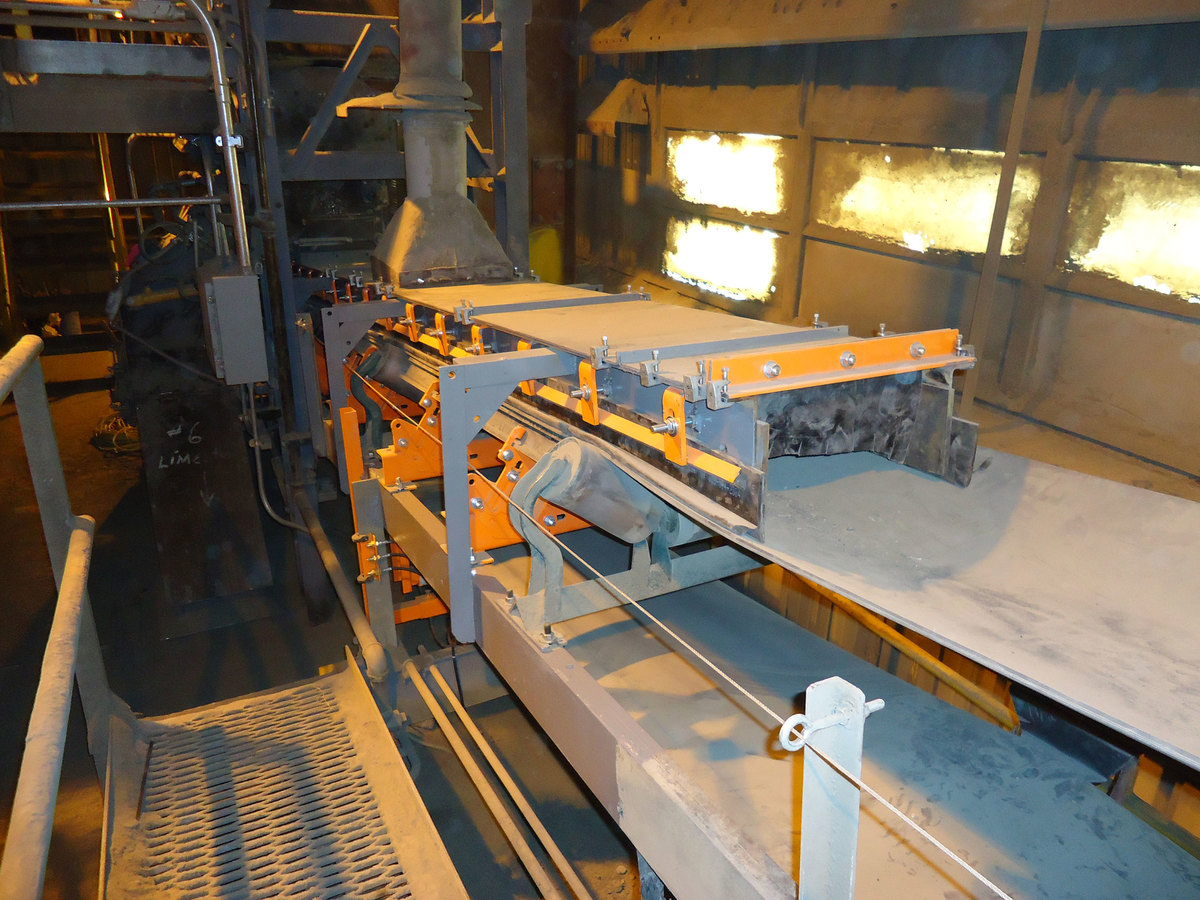 Martin ® Chute Structure products represent a new concept in conveyor architecture, as well as new strategies for controlling fugitive material and airborne dust. As a result, these products lead to a safer work environment and chute structures that are easier to inspect and maintain.
Because Martin® Chute Structure products are manufactured as modular components, they can be used to build a whole system or installed as individual components to complement an existing system. Once installed and operational, they are highly efficient at protecting the contents of the flow stream from climatic factors like humidity or wind, while keeping bulk material contained to the flow stream.
Our technicians and engineers are available to provide expert advice and assistance on these products and all of your bulk material handling questions and problems. Please contact us today and let us help!
Keep material in the flow stream by eliminating fugitive material
Move more material faster through your process
Eliminate unexpected downtime for maintenance and housekeeping
Eliminate the risk of airborne dust igniting and causing an explosion
Protect workers from bulk material spilling from chutes at transfer points
Eliminate the need for unnecessary maintenance and housekeeping
Keeping material in the flow stream means more throughput and more profit
Improved safety practices save money on lost man-hours and non-compliance
Ease of service minimizes costs and downtime due to maintenance shutdowns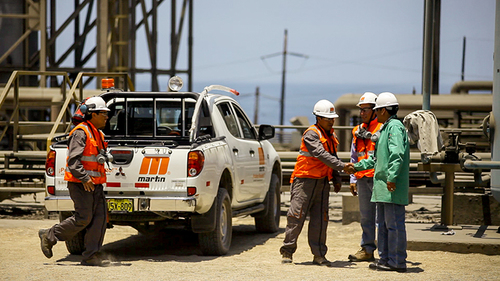 Free Engineering and Application Assistance
Our technicians have solved problems for people in your industry all over the world. Take advantage of our wealth of knowledge. Tell us about your situation today to learn how Martin can improve your performance, safety and bottom line - with no obligation. We want to ensure that you choose the right solution for your exact needs and we are willing to invest the time upfront to get it right the first time.
Briefly Describe Your Application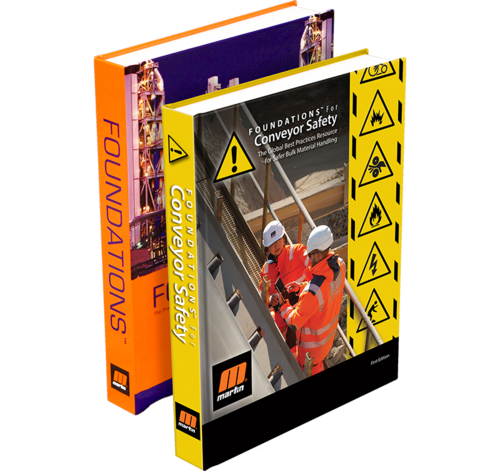 Foundations™ for Conveyor Safety
Learn to Calculate your Return on Conveyor Safety™ with our compilation of worldwide best practices for safer bulk material handling in this first-ever textbook dedicated exclusively to the safety of conveyor systems.
Request Your FREE PDF or Hard-Back Copy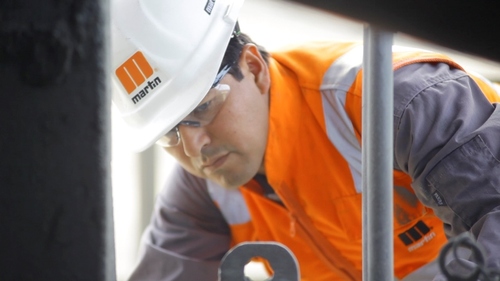 Save With Our Martin® Walk the Belt™ Service!
Every conveyor is different, even within the same facility! We can provide regularly-scheduled reviews of your bulk material handling system components, involving a specialized crew with the expertise necessary to achieve high operating standards, keeping the conveyor system running at maximum productivity. Immediate data and photos will be available to facility managers and our suggestions will ensure long-term savings and efficiency.
Get Your Belts Reviewed By People Who Know What They're Looking At -- At No Charge!

We've solved your problem somewhere before!
While your problem seems unique and frustrating, with 70+ years of solving similar problems around the world, and with the most experienced and educated people on our teams, we can assure you that we've "Been There, Done That." At least close enough to know what needs to be done next and adjust for your situation.
Put Us To The Test For Free! Let Us Give You a Solution.
Call Us Today
+44(0)115 946 47 46