Impact Cradle MD
Installed under the belt conveyor loading zone, Martin® Impact Cradles absorb the force of falling material to prevent damage to the belt and structure and to help eliminate spillage.
Features and Benefits:
Steel reinforcement for impact bars; each impact bar is reinforced with a bed of steel angles
Adjustable supports make installation easy; wings adjust to match any standard trough angle
Allows compensation for wear; eccentrics in wing supports allow outer bars five degrees of wear adjustment
Durable impact bars; rugged bars are composed of a top layer of low friction UHMW and a lower layer of energy-absorbing urethane
Simple bar replacement; impact bars are each secured with four bolts
Meets CEMA design standards; impact Cradle conforms to CEMA Standard No. 502-1998 & 575-2000 Bulk Material Belt Conveyor Troughing and Return Idlers
Engineered to fit Your conveyor; the Martin® Impact Cradle MD is available for belts from 24 to 72 inches (500 to 2000 mm) wide
Rugged structure stands up to abuse; sturdy cradle base is formed channels
Our technicians and engineers are available to provide expert advice and assistance on this product and all of your bulk material handling questions and problems. Please contact us today and let us help!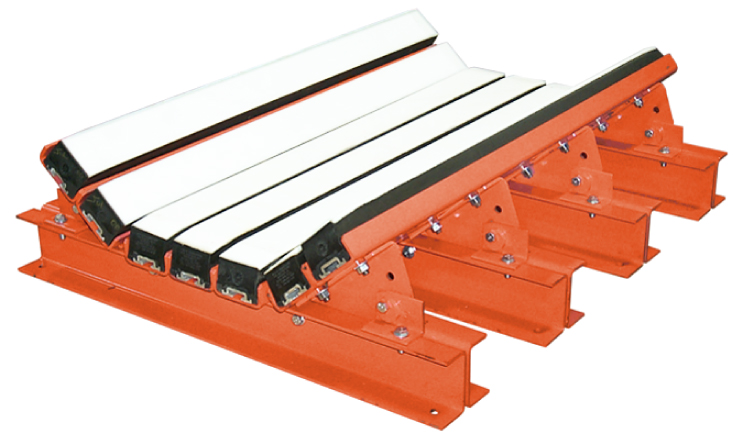 We Solved Their Problems!
Let us help you solve yours as well. All products and services provided by Martin Engineering carry our Absolutely No Excuses Guarantee. If we don't solve your problem, we will fully refund your money or provide a different solution for you. Period.
Martin Transfer Point Solution Saves Mainframe
A nickel mining plant was experiencing excessive equipment wear and damage at a main transfer point leading from the rotary dryer, handling 71,430 tons per month of bulk material. The impact force of cargo on an unsupported belt was cracking idlers and bending the mainframe. The damage forced operators to shut down the entire system regularly to repair mainframe damage and replace broken equipment.
Read Case Study
Impact Cradles Minimize Conveyor Belt Damage
A drop of approximately 23 feet onto the belt proved hard on conveyor components, causing excessive wear and damage to both the belt and idlers. Martin® Impact Cradles absorb the impact originating in lumps of material landing on the belt. The cradles prevent impact damage to the belt and other conveyor components and stabilize the belt line to reduce load zone spillage.
Read Case Study
Martin® Impact Cradles Boost Steel Production From 15% to 100%
As production increased at a steel production facility in Mexico, the existing impact cradles started to fail. After inspection, Martin® Impact Cradles were recommended due to the extreme operation conditions. Martin® Impact Cradles had been installed in the client's other mines so they were familiar with the product and knew these impact cradles would solve the problem.
Read Case Study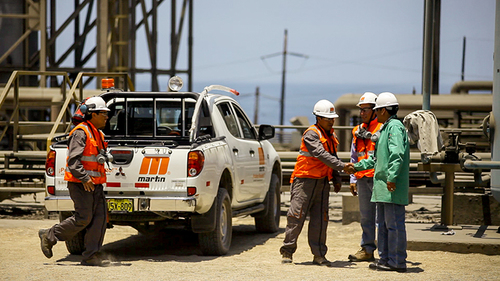 Free Engineering and Application Assistance
Our technicians have solved problems for people in your industry all over the world. Take advantage of our wealth of knowledge. Tell us about your situation today to learn how Martin can improve your performance, safety and bottom line - with no obligation. We want to ensure that you choose the right solution for your exact needs and we are willing to invest the time upfront to get it right the first time.
Briefly Describe Your Application
Wait! Consider Our Free Expert Assistance For Any Technical Decisions...
9 out of 10 customers benefit from our expert advice. We highly suggest you take advantage of this Free Assistance to ensure proper product selection and consideration of all components needed to solve your problem. Use the contact options below to get started!
Call Us Today
+44(0)115 946 47 46