MARTIN ENGINEERING FORMS THE 'WRIGHT' PARTNERSHIP IN THE EAST MIDLANDS
Published: April 7th 2021
International bulk materials handling solutions company Martin Engineering has strengthened its coverage across the East Midlands by joining forces with Wright Engineering, one of the country's leading specialist engineering services firms.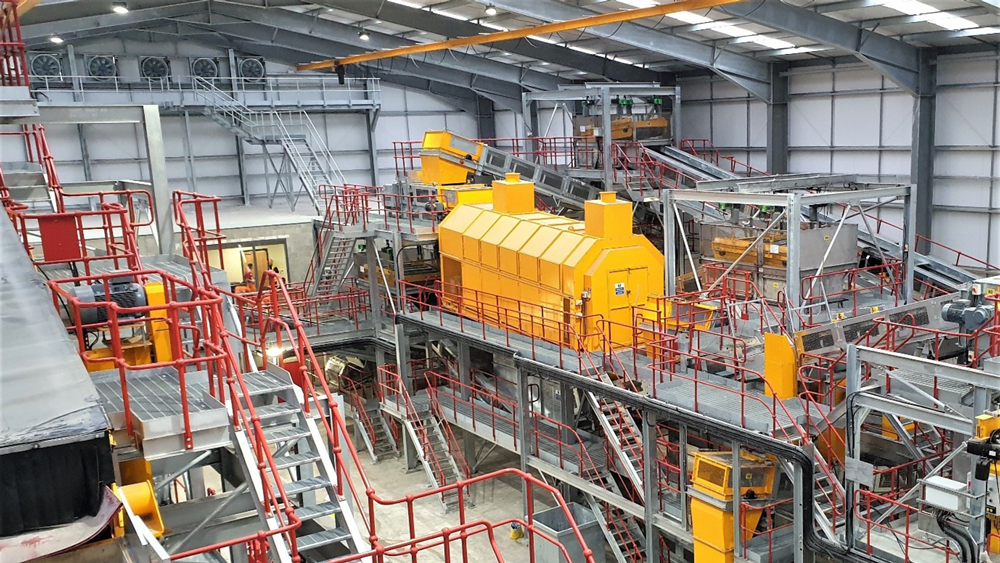 The partnership between the two Nottinghamshire-based businesses means that the region's quarry operators and materials processing companies have greater access to a variety of world-class products from Martin Engineering. These products are now complemented by the outstanding engineering expertise and customer service that Wright Engineering is renowned for providing to its clients. The agreement will initially cover Derbyshire, Leicestershire, Nottinghamshire and South Yorkshire.
Martin Engineering is a US company with its UK headquarters in Mansfield supplying key components such as conveyor belt cleaners, air cannons and dust control products to achieve cleaner, safer, more efficient production. Martin's products eliminate blockages and build-ups, prevent spillages and reduce dust emissions.
Worksop-based Wright Engineering is at the forefront of cutting-edge design, fabrication and installation of complex engineering solutions along with providing maintenance services and aftermarket spares such as conveyor rollers and power transmissions solutions for essential industries such as quarrying and building materials, but also power, water, recycling, energy-from-waste and rail transport.
Joshua Jepson, Sales Director of Wright Engineering, said: "Our new partnership with Martin Engineering gives us access to a range of market-leading products that will further enhance the industrial processing facilities we design, build and maintain for our clients. We're looking forward to working together with Martin to maintain the highest possible standards of efficiency and productivity for materials producers throughout the East Midlands."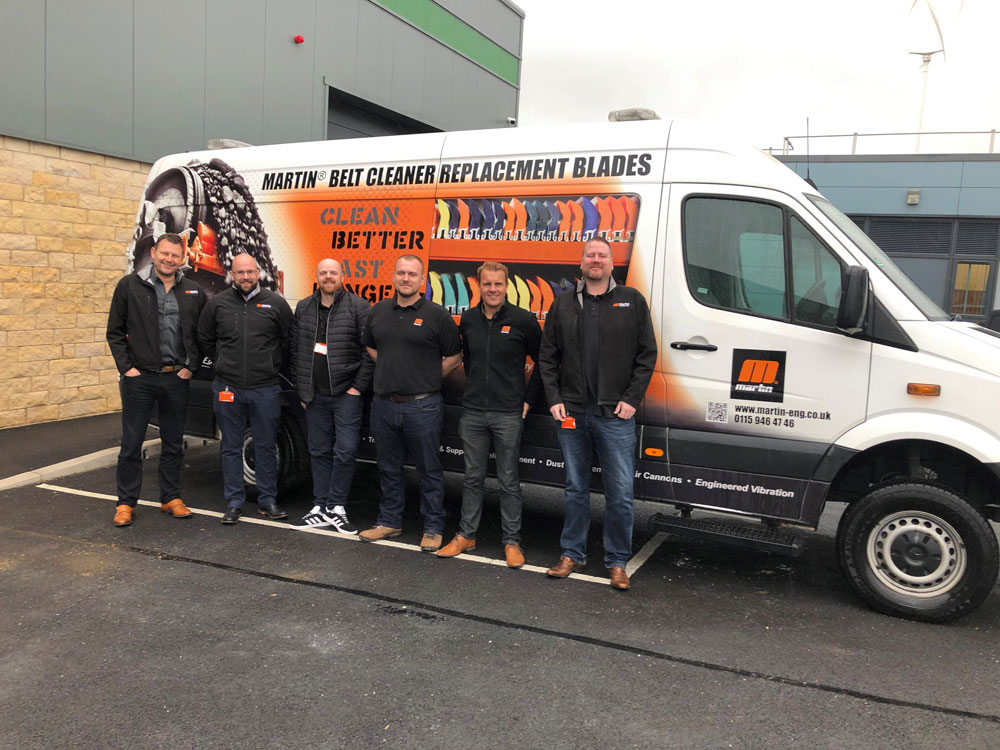 Aaron Bartram, General Manager for Martin Engineering UK, said: "Having recently worked with Wright Engineering on a state-of-the-art recycling plant they designed, manufactured and installed in West Yorkshire, we're now delighted to formalise our relationship with this new agreement. Wright Engineering are a highly skilled team and exactly the right partner to be installing and maintaining our products. As both companies are based in the heart of a region well-known for quarrying and the production of essential construction materials, we're confident our partnership will add value to producers in the East Midlands.
Martin Engineering's product portfolio includes the pioneering CleanScrape® conveyor belt cleaning system – the only product of its kind on the market – as well as next generation Air Cannons and Smart™ Series Nozzles which offer unrivalled ease of maintenance. Martin's solutions-driven approach has also led to the development of its soon-to-be-launched N2® remote monitoring system for conveyor belt cleaners which predicts when servicing is required and updates users via an easy-to-use mobile app.
For further details visit www.martin-eng.co.uk and www.wrighteng.co.uk.
Call Us Today
+44(0)115 946 47 46