Tracker™ Reversing
The Martin® Tracker™ Reversing provides immediate, continuous, precision adjustment of hard-to-track reversing conveyors. It effectively centers the belt regardless of the direction of travel.
Features and Benefits:
Features sensing rollers and lever arms on both ends of the unit
Employs a stainless steel lamella or paddle wheel to sense the direction of belt travel and activate the sensing rollers on the proper end of the unit
Options:
Lower Units for installation on the return side
Upper Units for the carrying side of conveyors
Our technicians and engineers are available to provide expert advice and assistance on this product and all of your bulk material handling questions and problems. Please contact us today and let us help!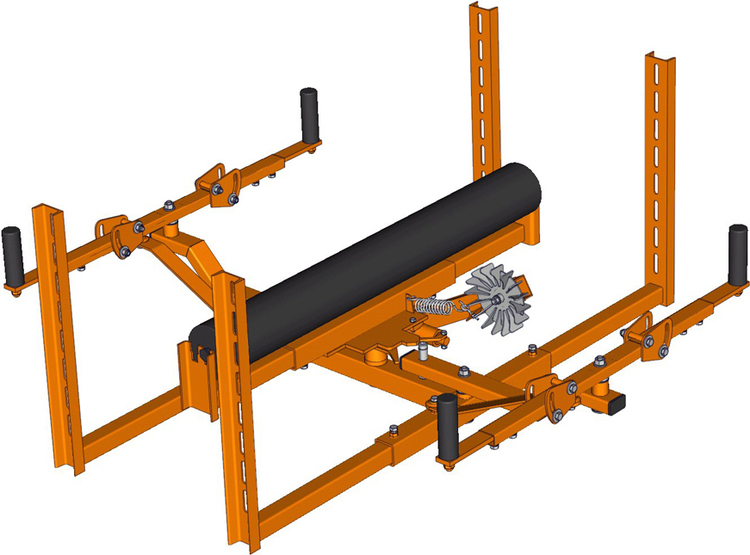 We Solved Their Problems!
Let us help you solve yours as well. All products and services provided by Martin Engineering carry our Absolutely No Excuses Guarantee. If we don't solve your problem, we will fully refund your money or provide a different solution for you. Period.
Coal-Fired Power Plant Needed Solution To Conveyor Belt Mistracking
A coal-fired power station was running into problems during the reclaiming and stacking out coal phase. The reclaim belt was consistently encountering tracking problems in both directions. Belt mistracking leads to material spillage, higher likelihood of worker injury, and increased maintenance expenses.
Read Case Study
Belt Alignment Products Prevent Excessive Wear And Extend Belt Life
Minera del Norte´s Cemesa iron ore mining unit was having serious tracking problems with the conveyor belt leading from the primary crushing area. After drifting into constant contact with the frame, longitudinal tears formed on the belt, which reduced the usable width from 36 inches (914 mm) to 32 inches (812 mm). This caused spillage and lowered the production volume.
Read Case Study
Transfer Point Solutions Result In Safer, More Productive Coal Mining
A coal mining facility in China was experiencing dust and spillage from one of its conveyors. Fugitive dust lowered the air quality, clogged equipment and had the potential to affect workers' health. Misalignment of the belt caused piles of lost product that had to be cleaned up, reducing system efficiency and wasting labor hours.
Read Case Study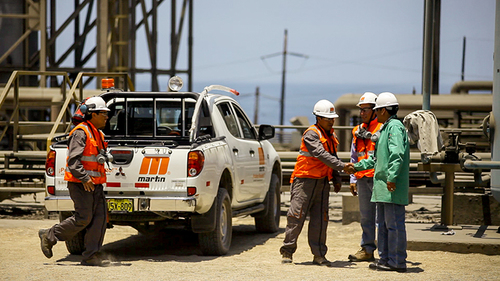 Free Engineering and Application Assistance
Our technicians have solved problems for people in your industry all over the world. Take advantage of our wealth of knowledge. Tell us about your situation today to learn how Martin can improve your performance, safety and bottom line - with no obligation. We want to ensure that you choose the right solution for your exact needs and we are willing to invest the time upfront to get it right the first time.
Briefly Describe Your Application
Call Us Today
+44(0)115 946 47 46