Spring Tensioner XHD
A compressed spring allows the Martin® XHD Spring Tensioner to maintain belt cleaner pressure, while absorbing splice impact. This belt scraper tensioner incorporates a rugged blade and sturdy mainframe for wider, high tonnage belts.
Features and Benefits:
The Martin® XHD Spring Tensioner provides effective cleaning pressure, yet cushion splice shock to prevent damage
Powerful tensioners provide effective tension for heavy-duty belt cleaners and stand up to tough conditions
Tension is set by compressing the spring until the end washer is in line with belt width according to gauge label on gauge plate
A special version for ATEX zones is available on request
Our technicians and engineers are available to provide expert advice and assistance on this product and all of your bulk material handling questions and problems. Please contact us today and let us help!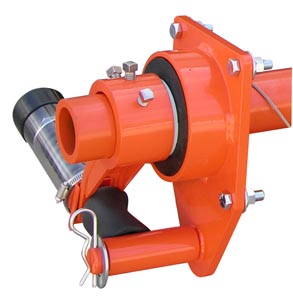 Call Us Today
+44(0)115 946 47 46