Tracker™
The Martin® Tracker™ provides immediate, continuous precision adjustment of wandering conveyor belts. The Tracker™ works where other belt training devices fail to reduce edge damage, prevent spillage and extend belt life.
Features and Benefits:
Keeps the belt in alignment with automatic, continuous adjustments
Improved tracking reduces edge damage, spillage and maintenance expense
Continuous precision adjustment of the patented parallel steering/training system keeps the belt tracking properly
Options:
The Martin® Tracker™ is available in 3 models to match the requirements of each application.
The Tracker™ is designed for applications under typical industrial material handling conditions.
The Tracker™ HD is designed to withstand the stress associated with wider, thicker belts moving at higher speeds and carrying heavier loads.
The Tracker™ XHD is engineered to be effective in the most rugged of applications.
Our technicians and engineers are available to provide expert advice and assistance on this product and all of your bulk material handling questions and problems. Please contact us today and let us help!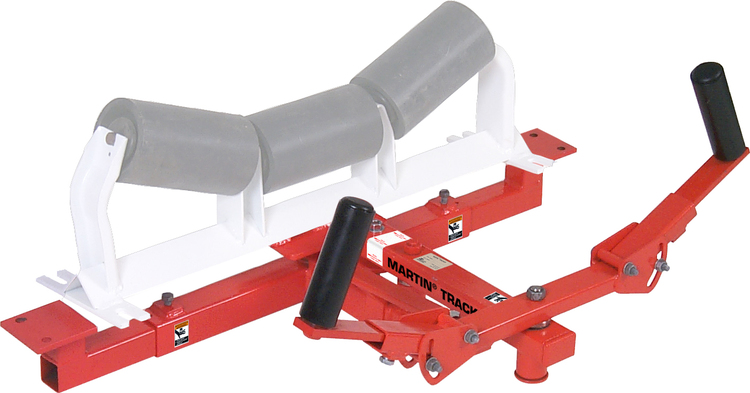 We Solved Their Problems!
Let us help you solve yours as well. All products and services provided by Martin Engineering carry our Absolutely No Excuses Guarantee. If we don't solve your problem, we will fully refund your money or provide a different solution for you. Period.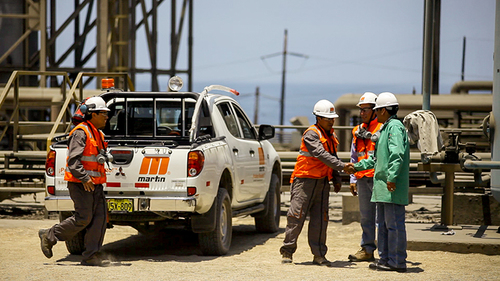 Free Engineering and Application Assistance
Our technicians have solved problems for people in your industry all over the world. Take advantage of our wealth of knowledge. Tell us about your situation today to learn how Martin can improve your performance, safety and bottom line - with no obligation. We want to ensure that you choose the right solution for your exact needs and we are willing to invest the time upfront to get it right the first time.
Briefly Describe Your Application
Call Us Today
+44(0)115 946 47 46