Thermo Safety Shield
The Martin® Thermo Safety Shield acts as a safety barrier to allow timely and safe maintenance of air cannon systems. It protects employees from exposure to severe temperatures so that maintenance can take place safely and productions stays on schedule.
Features and Benefits:
Safety slide gate allows timely maintenance on air cannons in high temperature processes without risk of exposure
Shelters workers from exposure to severe heat, gases and high temperature material
Sliding shield operates under tough conditions, yet can be locked out to prevent intrusion
Sliding shield bolts between air cannon valve and mounting flange
Options:
Martin® Thermo Safety Shield is available for any air cannon with 4-inch or 6-inch discharge
Our technicians and engineers are available to provide expert advice and assistance on this product and all of your bulk material handling questions and problems. Please contact us today and let us help!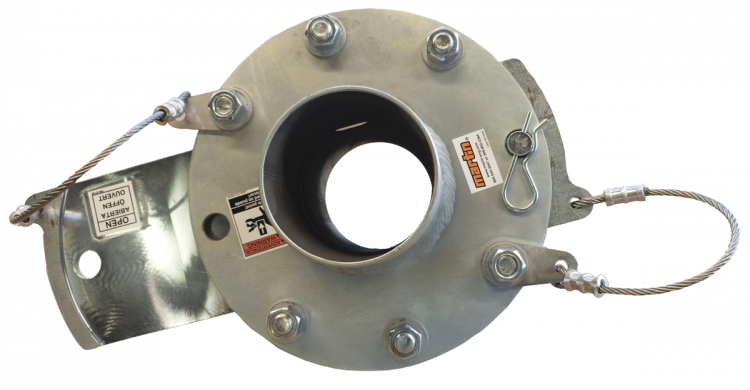 We Solved Their Problems!
Let us help you solve yours as well. All products and services provided by Martin Engineering carry our Absolutely No Excuses Guarantee. If we don't solve your problem, we will fully refund your money or provide a different solution for you. Period.
Air Cannons Eliminate Need For Water Blasting
A plant used water blasting to remove material buildups from the pre-heater tower's riser duct. Personnel were required to open access doors into the tower twice a day to remove the accumulations with a high-pressure water spray. The water blasting caused production problems, dropping lumps into the kiln feed, downgrading kiln efficiency and clinker quality.
Read Case Study
Air Cannons Prevent Buildup on Kiln Walls
A mine was experiencing build up on the kiln walls, requiring continuous manual cleanup. This presented potential safety hazards for workers and increased man hours and overall expenses. Martin Engineering recommended installing Martin® 150-Liter Hurricane Air Cannons with retractable nozzles as well as Martin® Thermo Safety Shield.
Read Case Study
Flow Aid Solutions Reduce Production Outages At Cement Plant
A cement plant in Matozinhos, Brazil is one of Brazil's leading cement production facilities. Opened in 1959, the plant produces 660,000 (600,000 metric tons) tons of clinker per year. The need to improve efficiency and maintain production without outages led company officials to consider ways to improve flow through the plant's pre-heater tower.
Read Case Study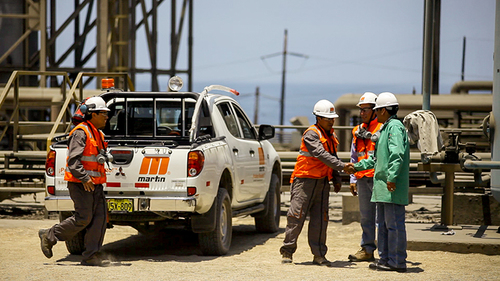 Free Engineering and Application Assistance
Our technicians have solved problems for people in your industry all over the world. Take advantage of our wealth of knowledge. Tell us about your situation today to learn how Martin can improve your performance, safety and bottom line - with no obligation. We want to ensure that you choose the right solution for your exact needs and we are willing to invest the time upfront to get it right the first time.
Briefly Describe Your Application
Call Us Today
+44(0)115 946 47 46