Hydraulic Screen Vibrator
The Martin® Hydraulic Screen Vibrator provides efficient power to sort or separate material. These units offer improved pricing, delivery from stock and an unmatched 3-year warranty.
This industrial vibrator provides hydraulic vibration for efficient material separation on screen tables or compaction tables.
Features and Benefits:
Units provide up to 8300 pounds of centrifugal force for efficient material separation
Only service required is bearing lubrication with a grease gun every 2000 operating hours
Works in portable screen applications where no electricity is available
Same mounting bolt patterns as Electric Vibrators
Sturdy design is proven in rugged testing and in field applications
Covered by our unmatched 3-year guarantee
Our technicians and engineers are available to provide expert advice and assistance on this product and all of your bulk material handling questions and problems. Please contact us today and let us help!
Derrick® is a registered trademark of Derrick Corporation, Buffalo, New York. There is no affiliation between Derrick Corporation and Martin Engineering.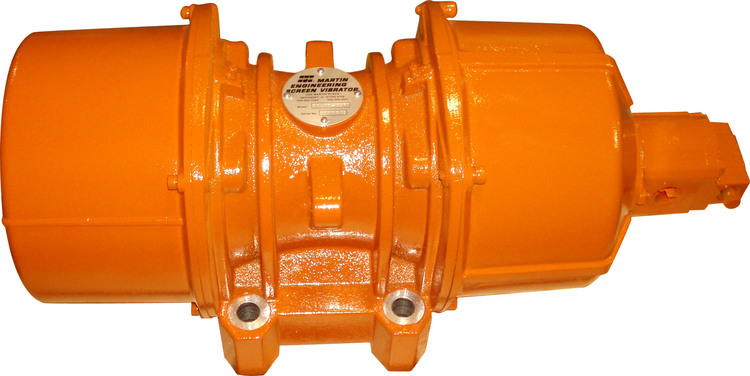 Wait! Consider Our Free Expert Assistance For Any Technical Decisions...
9 out of 10 customers benefit from our expert advice. We highly suggest you take advantage of this Free Assistance to ensure proper product selection and consideration of all components needed to solve your problem. Use the contact options below to get started!
Call Us Today
+44(0)115 946 47 46